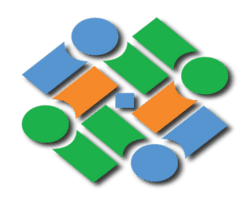 Job Detail
Job ID 22614

Industry

Hotels / Restaurant

Qualifications

Master's Degree
Job Description
Operations Manager Jobs in Qatar
Operations Manager position within an organization. They are responsible for achieving corporate goals by directing groups of workers to complete their tasks. This involves establishing and implementing procedures, running people resources, and ensuring security.
The responsibilities of an operations manager differ based on the business. They could be responsible for employees' performance evaluations, hiring, training, and dealing with discipline issues.
A manager of operations must possess training and expertise. Furthermore, they must have a sense of judgment and be capable of making important decisions.
As the operations manager, you'll oversee various aspects of the company, such as managing the schedule of staff, quality assurance, and budgeting. You'll also collaborate with your board to decide the goals and objectives of the company.
Operations managers are accountable for reducing expenses, increasing efficiency, and enhancing the business's overall performance. They are employed in both nonprofit and for-profit organizations. Operational managers are predicted to grow from 9% to 9% between 2020 and 2030.
The scale of a business significantly determines the job of the operations manager. People who work for smaller companies may not have the same knowledge. A successful operations manager can be expected to increase efficiency while maintaining safety, efficiency, and efficient procedures.
To succeed in this job to be successful, you must have an undergraduate degree in a related field. Additionally, you'll require experience within your area. In general, operations managers must have at least five years of experience in contributing positions.
Salary QAR 25,000$ / This will not be a predetermined salary. The interview and experience will determine it.
Candidates should be able to demonstrate comprehensive and extensive experience working at 5-Star Hotels.
Required skills
Other jobs you may like