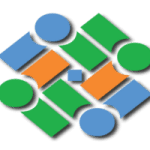 Overview
Founded Date May 8, 1998

Sectors Recruitment Agency

Posted Jobs 29

Viewed 1681
Company Description
Khatri Tours and Travels
Khatri Tours and Travels  Overseas Manpower Consultant from 1998 Abroad Job Consultancy. The Khatri tours and trips abroad to visit The Recruitment service, an employment service in Mumbai, India. Also, they help them with their business problems by giving them the best-skilled services. We find, hire, and keep the experts with the most severe skills. Also, Khatri Tours & Travels is a company that helps people find jobs abroad. Also, Khatri is dedicated to finding First class people for its World Class customers.
As India's top worldwide Recruitment Solutions Supplier, we must deliver.
Khatri Tours and Travel is an Indian Recruitment agency that provides Employment Solutions. Also, our goal is to work with businesses and earn their trust. To ensure no one is unhappy with how much help Manpower gives. India has a lot of High-Quality candidates, and there is more desire for them overseas right now. Our services stand out because we handle your Recruitment needs uniquely. From recruitment and staffing agencies to outsourcing, we know that no one answer works for everyone.
Jobs in Qatar Khatri Tours and Travels.
We get top companies looking for good work worldwide because we offer access to the best talent. Freelancer UAE Freelance Jobs Online Service The marketplace is for finding experts. Also, Businesses save time and money; workers find new customers and make more money.
We do something more than just once. We want to do business with our clients for a long time, so we try to be honest in everything we do. In a business world that is always getting harder, you need creative ways to deal with Manpower. For a business to do well, it needs to be run with care.
Contact the US.
Active Jobs From Khatri Tours and Travels