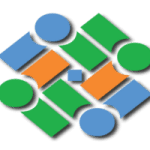 Overview
Founded Date May 8, 1998

Sectors Recruitment Agency

Posted Jobs 26

Viewed 788
Company Description
Khatri Tours and Travels
Khatri Tours and Travels  Overseas Manpower Consultant from 1998 Abroad Job Consultancy. The Khatri tours and travels abroad to job consultancy The Recruitment Agency in Mumbai, India. They provide the highest quality professional services that address their business issues. We attract, recruit, and retain the most knowledgeable and passionate professionals. Abroad Job Consultancy Khatri Tours & Travels is committed to finding first-class people for its world-class clients.
As India's leading global recruitment solutions provider, there is a need to deliver positive.
Khatri Tours and Travel is an Indian recruitment agency that provides employment solutions. Our goal is to become a trusted partner, working alongside companies to eliminate Manpower disappointment; the levels of support offered.
India boasts high-caliber candidates; more demand overseas awaits the worldwide arena at this present time.
We differentiate our services through our unique approach to addressing your recruitment needs. From recruitment and workforce consultancy to Outsourcing, we understand that there is no" One Size fits all" solution. We genuinely believe in listening to your DEMAND Requirements before customizing practical and ethical solutions.
Jobs in Qatar
Our promise to provide access to top talent to our clients helps us attract leading companies worldwide looking for quality work. Freelancer UAE Freelance Jobs Online Service Marketplace is a marketplace for freelancers to find qualified freelancers. It helps employers save time and money, and freelancers find new customers and earn more.
For us, there is no one-off engagement. We want to foster long-term business relationships with clients by being earnest and sincere in our services. This ever-challenging business climate blends innovative Manpower solutions with operational rigor to deliver impactful business results.
Contact the US
Address: 

Near Abhyudaya Bank, Shop No.3 Prema Niwas Shopping Centre National High School Road, Nityangil Road, Battipada, Bhandup West, Mumbai, Maharashtra 400078, India.

Phone: +91 22 2594 2786  Mail: [email protected]  website:  https://khatritoursandtravels.com.
Active Jobs From Khatri Tours and Travels
shop no. 3 Prema Niwas Shopping Centre ,NEH Road, Bhandup -west. Mumbai, 400078