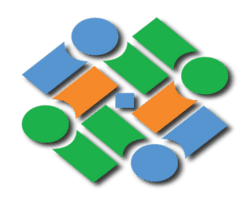 Job Detail
Job ID 16858

Experience

Less Than 1 Year

Industry

Hotels / Restaurant

Qualifications

Certificate
Job Description
Runner in Housekeeping
Runner in housekeeping. Are responsible for aiding the housekeeping team in stocking all items for housekeeping and responding to requests for help with housekeeping. Provides guest amenities and linens As a subordinate of the Housekeeping Manager, Housekeeping Runner is accountable for delivering items requested by guests on time.
Report any problems with preventative maintenance or other issues in public areas and guest rooms. Place warning notices. Contact other departments directly to make urgent repairs. Make guest requests known and home furniture in guest rooms according to requests. Take items out of the hallways and then transport them to the service areas, including trash, a tray for food and beverages, newspapers, dirty linens, and garbage in the vicinity of carts used by Housekeepers. Clean and maintain the storage of cleaning equipment.
Job Description: Runner in Housekeeping
Respect all security and safety guidelines and procedures. Report any issues with maintenance and accident, safety risks, or injuries, and complete safety education and certificates. Maintain a uniform and ensure that personal appearances are neat and professional. Protect confidential information and protect the company's assets. Assist the team in achieving common goals. Be at a pace needed to respond to work demands (e. for example. run, walk or run, or jog).
Examine equipment, tools, or machines (e. for. to identify defects). Turn, grasp, and manipulate objects of various sizes and weights. It requires hand-eye coordination and fine motor abilities. Reach above and below the knees, including turning, bending, pulling, stooping, bending, and moving through narrow, cramped, or elevated areas. Take a step over uneven, sloping, slippery surfaces and actions.
Go upwards and downwards on the ladder. Step upwards and downwards on stairs or ramps for service. Lift, move, transport, and place items weighing 55 pounds or less with assistance and more than 55 pounds with help. Ability to pull and push an unloaded housekeeping cart and other equipment used for work over sloping or uneven areas. Kneel, stand, sit or walk for a prolonged duration or with a high frequency over the entire shift. Perform other duties of a reasonable job as directed by Supervisor.
Experience required: 1-year experience.
Qualification:
Housekeeping experience or with cleaner experience in 1 year.
Mixed nationality can apply.
Good English communication and Arabic are a plus.
Country to work: Qatar
Required skills
Other jobs you may like