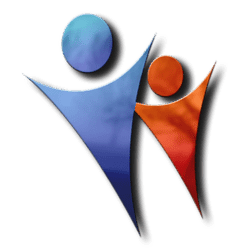 Job Detail
Job ID 15999

Qualifications

Degree Bachelor
Job Description
Nutritionist and Dietician
Nutritionists and Dieticians generally assess guests' nutritional and health requirements and counsel guests on nutrition issues and healthy eating habits. Develop mess and nutrition plans, considering guests' preferences and budgets.
Nutritionist / Dietician – JOB DESCRIPTION 
Job Title: Nutritionist / Dietician 
Reports to: QHSE Manager QHSE
Department: QHSE
Date & Ref. No:  Section: QHSE
Plan and conduct food service or nutritional programs to promote health and control of the disease. May supervise activities of a department providing quality food services, counsel individuals, or conduct healthy research leadership in Health Campaigns.
KEY ACCOUNTABILITIES:
Description
Performance Indicator 
Counsel individuals and group on basic rules of good nutrition, healthy eating habits, and nutrition monitoring to improve their quality of life
Documented counseling (Hospitals)
Assess nutritional needs, diet restrictions, and current health plans to develop and implement dietary-care strategies and provide notional counseling.
Recommended prescribed diet programs
Advise patients and their families on nutritional principles, dietary plans and diet modifications, and food selection and preparation
Consult with physicians and healthcare personnel to determine patient and client's nutritional needs and diet restrictions.
Monitor food service operations to meet nutritional, safety, sanitation, and quality standards.
Reporting
Organize, develop, and analyze special meals such as low-fat, low-cholesterol, and chemical-free meals.
Develop curriculum and prepare manuals, visual aids, course outlines, and other materials used in teaching.
Health Campaigns, promotion – documented feedback and statistics
Make recommendations regarding public policy, such as nutrition labeling, food fortification, and nutrition standards for school programs,
Plan and conduct dietetics, nutrition, institutional management, and administration training programs for medical students, healthcare personnel, Diet programs, and the general public.
Coordinate diet counseling services
Select, train and supervise workers who plan, prepare and serve meals.
Inspect meals served for conformance to prescribed diets and standards of palpability and appearance. Advise food service managers and organizations on sanitation, safety procedures, menu development, budgeting, and planning to assist with establishing, operating, and evaluating food service facilities and nutrition programs.
Coordinate recipe development and standardization and develop a new menu for independent food service operations
JOB REQUIREMENTS (QUALIFICATION, EXPERIENCE, AND COMPETENCIES): QUALIFICATION: 
Bachelor's Degree or equivalent.
EXPERIENCE: 
Minimum five years of experience in a similar role, preferably in the catering industry
COMPETENCIES:
Strong command of English. Fundamental knowledge of related HSE Information on procedures, guidelines, and standards. Familiarity with OSHA regulations and other EHS Guidelines and Standards, such as ISO 18001-14001. Ability to function alone or with the team to perform industrial, facilities management, and catering process inspections. General computer skills, including but not limited to Microsoft Word, Excel, PowerPoint, etc.
Ability to be on-call or work off-hours as needed
Other jobs you may like
2nd Floor, Building No.50, Street 185, zone 55 al Aziziya