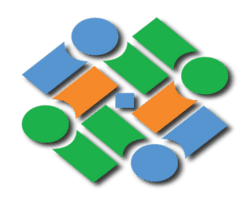 Job Detail
Job ID 16869

Experience

Less Than 1 Year

Industry

Hotels / Restaurant

Qualifications

Certificate
Job Description
Linen Attendant
Job Responsibilities: as a Linen Attendant, you will support laundry operations to deliver an excellent Guest and Member experience. Specifically, you will be responsible for performing the following tasks to the highest standards.
Housekeepers are accountable for maintaining their homes. Report hazards to safety to the homeowner or the manager in charge of housekeeping. They must finish cleaning up, sweeping and emptying trash bins, cleaning windows, dusting shelves, and mopping the floors. A few Housekeepers change the dishes, wash linens, and iron light laundry.
Linen attendants employ in resorts, hotels, and spas. Their primary responsibility is to carry out tasks that involve distributing linen to the staff. They manage the linen inventory and regulate the circulation of new linen. They also ensure that damaged or dirty laundry is handled (disposed of or sent to the cleaning service) according to their policies.
Usually, they report to an administrator. The linen attendants are responsible for distributing clean towels, uniforms, and bedclothes. They work with room service personnel to assess their requirements for fresh uniforms daily and then issue them by their needs. They also communicate with room service staff to understand the guests' requirements regarding towels and linens.
Linen attendants need to be proficient in the art of taking stock. It is an essential element of their daily work. Anything they offer is stored in a logbook for informational purposes to make it simple for them to keep track of items.
They ensure that all linen they own is in good condition and that all damaged items are away. Experience: Previous laundry experience of one year,
Qualification: Linen Attendant
Familiarity with cleaning detergents and laundering equipment
Linen attendants work at hotels and resort gyms where their primary responsibility is to perform duties related to issuing linen to staff.
Good in English communication
Country to work: Qatar
Duration of work: 3 or 6 months period
Other jobs you may like