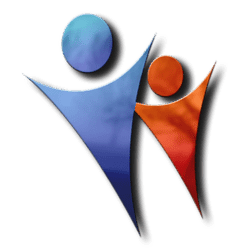 Job Detail
Job ID 10438

Industry

Transportation LogisticsConstructionEngineeringProduction / ManufacturingHeavy IndustryAutomobile Industry

Qualifications

Certificate
Job Description
25 Trailer Driver Jobs
Trailer Drivers transport various materials, merchandise, or equipment using heavy-duty vehicles in Qatar. Trailer drivers perform tasks like loading and unloading materials or inventory, preparing delivery papers, and keeping records of their daily tasks. Qatar driver job contact number is +97444423199.
Nationality: INDIA, NEPAL, SRILANKA, PAKISTANI
Benefits:  Accommodation plus Trip Allowance plus commission
Preferred:
Nonsmoking and nondrinking of alcohol
Follow the instruction of the supervisor
Quick decision-making abilities
Safety compliance
Previous experience as a tractor-trailer truck driver
Must have an up-to-date commercial driver's license
Certificate of completion of a truck driving course
Strong communication skills
Comfortable sitting for long periods
Check the truck frequently to ensure everything is in order, including the emergency mechanical.

 

The safety gear is in good working order before leaving the open road.

Conduct regular maintenance chores for the vehicle, like adding fuel, changing the oil, and checking the radiator fluid traveling to prolong the car's service life.

Follow state-specific rules by making stops at weigh-stations, making necessary breaks, having regular health checks, and adhering to the road rules.

Keep meticulous records of your vehicle's maintenance and driving times so that it is easy for managers to see how you are doing.

Find out the details of your assignment by reading the bills of lading and speaking with supervisors as required.

Utilize covers, binders, ropes, blocks, and binders to secure your cargo before the transportation begins to ensure that you ensure that the load is of good quality.

Be aware of weather and road conditions to determine the most efficient route to meet deadlines.
Required skills
Other jobs you may like
2nd Floor, Building No.50, Street 185, zone 55 al Aziziya