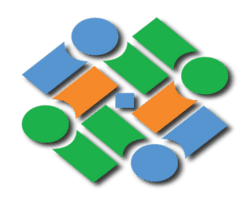 Job Detail
Job ID 22825

Industry

Information Technology

Qualifications

Master's Degree
Job Description
Internal PT Consultant
Internal PT Consultant Internal consultants are responsible for consulting on business processes and operations to identify. The crucial areas to improve and evaluate their efficiency to achieve business goals and goals.
Responsible for the Following activity
1. Internal Penetration testing.
2. Red Team Assessment.
3. Active Directory Assessment (both on-premises and Azure).
Key responsibilities: Internal PT Consultant
 Perform internal technical assessments involving evading defensive technologies, such as.
Network Access Control, firewalls, IPS/IDS systems, SIEM, EDR, Email-filters, etc
 Configure and safely utilize attack tools, tactics, and procedures against authorized OISSG
client infrastructure.
 Develop scripts, tools, or methodologies to enhance OISSG's penetration testing capabilities.
 Conduct tactical assessments that require expertise in security (Internal network), threat
analysis, internal and external network architecture, and a wide array of commercial and
custom products
Required Qualification, Skills & Experience:
3 to 5 Years of VAPT consulting experience.
OSCP, OSCE, OSWE, GPEN, GCIH, GWAPT, GXPN, CREST, or Equivalent certifications.
Experience with Internal VAPT and Red teaming exercises.
Experience with network OS, Windows/ *nix/ MacOS, network communications protocols,
virtual environments, cloud environments, mobile OS (Android/iOS), and containerized
platforms.
Understanding of OWASP, the MITRE ATT&CK framework, and the software development
lifecycle (SDLC).
Required skills
Other jobs you may like
2nd Floor, Building No.50, Street 185, zone 55 al Aziziya, 93966