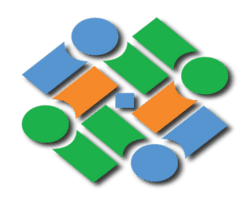 Job Detail
Job ID 22828

Qualifications

Master's Degree
Job Description
 HR Head jobs in Qatar
HR Head has a range of responsibilities spanning the entire organization. This includes recruiting, developing, and executing human resource strategies. They can also advise other business leaders and help them define performance goals. The role is responsible for implementing HR best practices in the business, ensuring the payroll and employee relations function is adequate.
In addition to overseeing recruitment and training, the Head of HR has many other administrative duties. For example, they prepare necessary employee documentation, including payroll instructions and procedure manuals. Moreover, they must have strong computer skills and the ability to research and develop exciting reports.
When hiring a Head HR, you should ensure they have the necessary knowledge of HR technology and best practices and are passionate about identifying potential solutions. Ideally, the candidate should have at least seven years of experience in a similar position and extensive knowledge of general HR practices and processes.
Moreover, they should be adept at communicating with employees and managers, and external service providers. It is essential to foster mutual trust with them. As the organization's HR leader, they should be able to facilitate collaboration and convey messages clearly and persuasively.
HR Head
During the payroll run, they must be able to track employee pensions, provide information on workstation risk assessments, and ensure that the payroll is accurate. They should be able to maintain a detailed list of all bonuses, rewards, and stock-based awards. Besides, they should be familiar with the Occupational Safety and Health Act of 1970, which mandates a safe workplace.
Another primary responsibility of the Head of HR is to monitor daily HR issues. Their team is expected to respond promptly to inquiries, resolve employee grievances, and coordinate with the finance department. To do this, the head of HR must be skilled in MS Office and be able to conduct proper research.
Likewise, they should be able to communicate effectively with the rest of the company's management team, especially in the case of complex or critical situations. In particular, the candidate should be experienced in leading teams toward the overall vision and redefining HR processes to maximize productivity.
HR is responsible for managing all aspects of a company's employee life. These include compensation and benefits, training and development, and separation. They also investigate and analyze data, conduct performance reviews, and communicate with labour unions. Ultimately, the aim is to ensure all employees feel valued and appreciated.
Generally, the Head of Human Resources is the highest-ranking person in the HR department. Despite this, they may share some of the responsibilities of the HR director, which makes the job title ambiguous. However, they do overlap in several ways.
A Head of HR Policies & Development has a role similar to the Head of HR Administration. They oversee workforce planning and succession-planning efforts and identify learning and development interventions.
Required skills
Other jobs you may like
2nd Floor, Building No.50, Street 185, zone 55 al Aziziya, 93966