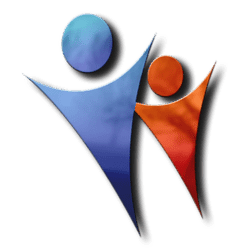 Job Detail
Job ID 23447

Industry

Information Technology

Qualifications

Degree Bachelor
Job Description
Penetration Testing Jobs in Qatar
Penetration testing is an activity that is used to assess how secure an application is. It involves using tools and software to check the security of an application and break through security barriers. A penetration tester can simulate the threat of malicious hackers and access a company's internal systems. Additionally, the tester will be able to examine the vulnerability of vulnerable services.
They are using an analyst's capabilities in information security testing. Penetrations are conducted to determine security vulnerabilities in an application. Analysts should be able to work independently and manage technical security tests. They should be familiar with operating systems, Security techniques, and best practices. They should also show their knowledge of OWASP and SANS critical security controls.
It could be through digital forensics techniques such as ethical hacking or penetration testing. Cybersecurity specialists are in high demand worldwide. In Qatar, there are numerous opportunities in the area. Some of the jobs include Cyber Security Analysts as well as Vulnerability Management. Although cybersecurity professionals might have a variety of names, specific abilities are shared by all. They can be found in conducting technical reports and in creating research records.
Management of vulnerabilities is a job that requires a skilled professional who is knowledgeable of security technology and business processes. It is responsible for ensuring that every vulnerability has been identified and the company develops new tools to combat security weaknesses. Job Purpose:
1. Internal Penetration testing.
2. Red Team Assessment.
3. Active Directory Assessment (both on-premises and Azure).
Key responsibilities:
 Perform internal technical assessments involving evading defensive technologies, such as.
Network Access Control, firewalls, IPS/IDS systems, SIEM, EDR, Email-filters, etc.
 Configure and safely utilize attack tools, tactics, and procedures against authorized OISSG
client infrastructure.
 Develop scripts, tools, or methodologies to enhance OISSG's penetration testing capabilities.
 Conduct tactical assessments that require expertise in security (Internal network), threat
analysis, internal and external network architecture, and a wide array of commercial and
custom products
Required Qualification, Skills & Experience:
3 to 5 Years of VAPT consulting experience.
OSCP, OSCE, OSWE, GPEN, GCIH, GWAPT, GXPN, CREST, or Equivalent certifications.
Experience with Internal VAPT and Red teaming exercises.
Experience in active directory (both on-premises and azure) assessments and replicating.
Actual work attacks include Golden SAML attacks, Constraint delegation attacks, etc.
Experience with network OS, Windows/ *nix/ MacOS, network communications protocols,
virtual environments, cloud environments, mobile OS (Android/iOS), and containerized
platforms
Understanding of OWASP, the MITRE ATT&CK framework, and the software development
lifecycle (SDLC)
Required skills
Other jobs you may like
2nd Floor, Building No.50, Street 185, zone 55 al Aziziya, 93966