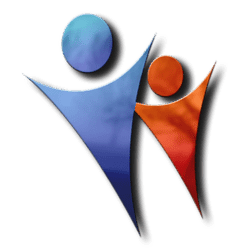 Job Detail
Job ID 23543

Qualifications

Certificate
Job Description
Pastry Staff Male and Female
Pastry staff in Qatar, The service sector in Qatar is worthy of praise. A significant portion of their work is overseeing baking and pastry production. They are also responsible for the heavy-lifting task of quality control and replenishing the pantry. Their work may seem somewhat rudimentary, but the result is worth the waiting.
The most thrilling aspect of working for a company is the variety of exciting culinary experiences available to those lucky enough to be. There's an opportunity to try different cuisines from around the globe with the help of the world's most popular airline. If you're not a tea fan, you'll have many luxury restaurants to enjoy due to the country's rich food heritage.
Based on the hotel, you'll likely work under an experienced manager to ensure your best. To be an outstanding employee, you'll have to be a professional. It is essential to work with a skilled cost controller, such as taking food items from the freezer and thawing them up within the cooler. Some hotels will satisfy your craving for sweets by providing an array of awe-inspiring desserts.
It's no surprise that the industry of hospitality filled with competition. The most effective method to make yourself stand out will be to become a master of all trades. It is if you're eager to learn a little about the many kitchens you have at your disposal. Of course, there's a high cost to cover. However, a few top chefs will be willing to show you how to cook.
Pastry Staff
We provide a clean, safe, and efficient operation of the Food Pantry.
Picking up donations from donation bins and food drives, as needed. Maintaining standards of operating procedures.
Management of documents and paperwork, including food inventory and food log sheets
Store food in designated containers and storage areas to prevent spoilage.
Place food trays over warmers for immediate service, or store them in refrigerated storage cabinets.
Receive and store food supplies, equipment, and utensils in refrigerators, cupboards, and other storage areas.
PROVISIONS :
SALARY: QR 1300
 FOOD ALLOWANCE
COMPANY PROVIDED ACCOMMODATION
TRANSPORTATION
Required skills
Other jobs you may like
2nd Floor, Building No.50, Street 185, zone 55 al Aziziya, 93966