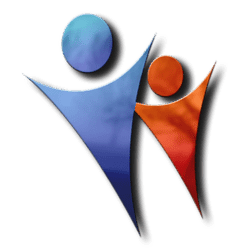 Job Detail
Job ID 23549

Qualifications

Certificate
Job Description
Pantry Supervisor in Qatar
Pantry Supervisor at the Pantry in Qatar ensures the population can access healthy and delicious food. The job entails a mix of outreach and management for volunteers. Pantry Supervisors are responsible for ensuring that the Pantry Supervisor helps integrate volunteers into the service model by participating in the purchasing process. This job requires expertise in the basics of cooking in bulk, Filipino cuisine, and HACCP. You must also have the ability to communicate effectively and supervise others.
Candidates must possess at least three years of experience in a similar position. To be considered for this job. They should also understand food preparation, customer service, and basic computer abilities internationally. Experience in the industry catering sector can be a benefit.
The position pays the possibility of a monthly QAR 3000 wage. The supervisor is accountable to the Assistant Manager of Catering and is available from 10 am until 6 pm. They must monitor the stock amounts of food items and kitchen and cooking equipment. Additionally, they need to make and approve purchases from the store. The supervisor should provide basic training to the staff according to the materials for training provided by the management.
Alongside managing the pantry's outreach and volunteer components, the Pantry Supervisor is responsible for observing the nutritional content of food items purchased. By analyzing the nutritional content of the food, the supervisor encourages the community's involvement in food purchasing. The Pantry Supervisor is an essential departmental member who ensures the staff can access healthy and delicious food.
PANTRY SUPERVISOR MALE and FEMALE
JOB DESCRIPTION: Pantry Supervisor
Executes conference room setups
Liaise closely with the hosts and users of the event to plan and source for events and meetings.
Ensure equipment in pantries and kitchen are all in good condition
Inspect the refrigerator, maintain its precise shape, and ensure all out-date items remove.
Ensure pantries are well stocked.
Washing up and cleaning pantries before closing procedures or whenever necessary
Clean microwave and other pantry appliances whenever necessary
Handle internal posters, memos, or any communication materials to pantry equipment as instructed
Report to supervisor or manager for any user or client feedback
Assist Hospitality Manager in liaising with outside vendors to carry out equipment maintenance, catering orders, and pantry orders
Prepare stock inventory report and servicing report for management review
 REQUIREMENTS:
Able to work as a team and willing to have own initiative
Ability to work under pressure while maintaining a positive attitude
Preferably some working experience in a similar role in a multi-national company (MNC) or service industry
 PROVISIONS:
SALARY: QR 1800
 FOOD ALLOWANCE
COMPANY PROVIDED ACCOMMODATION
TRANSPORTATION
Required skills
Other jobs you may like
2nd Floor, Building No.50, Street 185, zone 55 al Aziziya, 93966