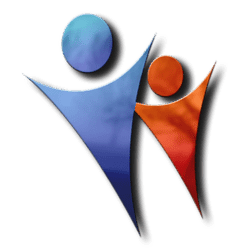 Job Detail
Job ID 9768

Industry

Food BeverageHuman ResourceHospitality
Job Description
50 Office Waiters in Qatar
Office Waiters in Qatar are responsible for Office Pantries. He should be managing and assisting with the files. Show manners and politeness. Servers work in restaurants and other dining establishments. They are liable for greeting customers, taking food and beverage orders, verifying the identification and age of any customers ordering beverages, and submitting food orders to the kitchen staff. Orders are correct and delivered. The decrees are to patrons.
Servers ensure customers are satisfied with their meals, work with the kitchen to resolve complaints, and process customer payments. They increase customer retention and loyalty by providing fast, reliable, and friendly service. As a neighborhood of AMWAJ's fully integrated Facilities Management Service, we supply fully trained office waiters and waitresses to corporate offices.
Service of hot and cold beverages.
Meetings and committee meeting lunches or dinners
Job brief
We are trying to find a talented Waiter or Waitress to require orders and deliver food and beverages to our customers. The right Waiter and Waitress uplift the dining experience for patrons. Waiter and Waitress responsibilities include greeting and serving customers, providing detailed information on menus, multi-tasking with various duties, and collecting bills. If you're ready to perform well in fast-paced environments, we'd wish to meet you.
To be a successful Waiter or Waitress, you should be polite to your customers and confirm they enjoy their meals. You ought to be a team player and be ready to effectively communicate with our Kitchen Staff to ensure orders are accurate and delivered promptly. Keep in mind that Waiter and Waitress duties may require working in shifts. Cooperate and communicate with all serving and kitchen staff; Adhere to all relevant health department rules/regulations and customer service guidelines.
Report to: Admin officer
Hours Duty: 8 hours
Nationality: Kenyan
Required skills
Other jobs you may like
2nd Floor, Building No.50, Street 185, zone 55 al Aziziya, 93966