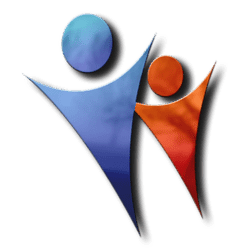 Job Detail
Job ID 11687

Industry

Transportation LogisticsEngineeringHeavy Industry

Qualifications

Certificate
Job Description
Driving Job Vacancies in Qatar
Search and apply for the latest Driving job vacancies in Qatar jobs. Verified employers. Free, fast, and easy way to find a job with 123,012 current vacancies in Qatar and abroad on Mahadjobs.com. Qatar driver job contact number is +97444423199.
Driving Job Vacancies in Qatar  Al Jaber Engineering company is a Leading Qatari General Contractor established in 1995. Extensive experience and proven track record in successfully implementing turnkey projects in the Civil, Infrastructure, and Petrochemical Sectors. Jaber Engineering has Joint Ventures and Strategic Partnerships with reputable International Organizations for Specialized Construction Industry requirements driver jobs in Qatar. They are driving Job Vacancies in Qatar.
Central Doha Beautification and Development Project scope includes Al Corniche, A-Ring, and C-Ring. The infrastructure developments include the construction of plazas, pedestrian and cycle paths, installing a streetlights network, new traffic signals, road signage, and pedestrian crossings.
Drivers and Operators' Job Vacancies in Qatar
Looking for the below position as follows; Qatar Job
Categories:
Excavator Operator – Salary QR 1750 + 300
Backhoe Operator – Salary QR 1650 + 300
Bobcat Operator – Salary QR 1500 + 300
Tipper Driver – Salary QR 1800 + 300
Trailer Driver – Salary QR 1900 + 300
Mobile Crane Operator – Salary QR 2250 + 300 ( 50 to 290 Ton )
Bus Driver – Salary QR 1600 + 300
Light Driver -Salary QR 1450 + 300
Boom Truck Operator- Salary QR 1850 + 300
Qualification: It should be with Qatar License expired and Valid preferable
Nationality: Indian
Duty hours: 8 hours plus overtime
Package: Accommodation and Transportation companies are provided.
Driver Jobs in Qatar
Driver positions in Qatar are highly sought-after. Since the advent of globalization, the demand for logistics and transport services has grown. Thus the need for driver jobs is higher than the available ones. There are many opportunities for those who are interested in the job. If you're an experienced driver who wants to move up in your career or just an undergraduate looking to find a job during the summer, you'll be able to locate something that will meet your requirements.
The most appealing aspect of the job openings can be that they're provided through local businesses. They will allow you to benefit from a high-paying pay scale, flexible working hours, and various advantages. This includes access to on-site gyms, discounted car insurance, and restaurant discounts. Additionally, you'll get some helpful tips and tricks from seasoned employers.
In the variety of driver positions available, the light vehicle driver job in Qatar provides some of the most lucrative opportunities for those seeking to change their careers. It's best to know the driving regulations before signing on the paper. There are a variety of websites and offline sources for those looking to find employment as a driver in Qatar. In particular, you could browse jobs on Jobvows. Alternatively, you can go to Jobs on GrabJobs. Apart from driving positions, GrabJobs has listings for various career options, including hospitality, IT healthcare, and more.
Required skills
Other jobs you may like
2nd Floor, Building No.50, Street 185, zone 55 al Aziziya, 93966