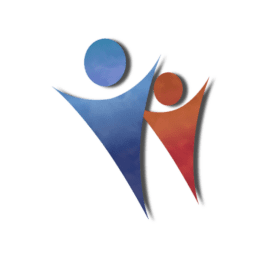 Job Detail
Job ID 11687

Industry

Transportation LogisticsEngineeringHeavy Industry

Qualifications

Certificate
Job Description
Driving Job Vacancies in Qatar
Look for new Driving Job Vacancies in Qatar jobs and apply for them. Employers were checked. Mahadjobs.com is a free, quick, and easy way to find a job. There are currently 123,012 Vacancies in Qatar and other countries. The number to call for the driving position in Qatar is +97444423199.
Driving jobs in Qatar are available. The Qatari government made Al Jaber Engineering Company the top general contractor 1995. Jaber Engineering works with trusted companies in joint projects and intelligent alliances. International Organizations for Specialized Construction Industry Requirements jobs for drivers in Qatar. Also, they are the cause of job openings in Qatar.
Developing and making Central Doha look better Al Corniche, A-Ring, and C-Ring are. As part of the changes, all aspects of the project, including plazas, pedestrian. Bike trails, networks, new traffic lights, road signs, and crossings are being built.
Drivers and Operators
Looking for the below position as follows; Qatar Job
Categories:
Excavator Operator – Salary QR 1750 + 300
Backhoe Operator – Salary QR 1650 + 300
Bobcat Operator – Salary QR 1500 + 300
Tipper Driver – Salary QR 1800 + 300
Trailer Driver – Salary QR 1900 + 300
Mobile Crane Operator – Salary QR 2250 + 300 ( 50 to 290 Ton )
Bus Driver – Salary QR 1600 + 300
Light Driver -Salary QR 1450 + 300
Boom Truck Operator- Salary QR 1850 + 300
Qualification: It should be with Qatar License expired and Valid
Nationality: Indian
Duty hours: 8 hours plus extra hours
Package: Accommodation and Transportation companies are provided.
Driver Jobs in Qatar
There are a lot of driver jobs in Qatar. Since globalization began, there has been a greater need for delivery and getting around services. So more people want to be drivers than there are jobs for them. Also, there are a lot of chances for people who want to do the job. Let's say you've been driving for a while and want to advance your career. You can find something that will fit your needs.
One of the best things about job openings could be that local Businesses post them. You can take advantage of a high pay scale, flex work hours, and other benefits. This includes access to a gym on-site, cheaper car insurance, and savings at restaurants.
Qatar's light vehicle driver job is one of the many offered driver jobs. It has some of the most helpful for people who want to change careers. Before you sign the paper, knowing the driving rules is best. People who want to find work as a driver in Qatar can use several Websites and other methods. Jobvows was one place you could look for work. You can also go to the Jobs page on GrabJobs.Grab Jobs has more jobs than just driving jobs.
Required skills
Other jobs you may like
Office No. 32, second floor Building no. 50 doha qatar, 93966