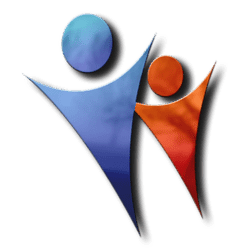 Job Detail
Job ID 14178

Offered Salary 1300

Career Level Others

Experience 4 Years

Gender Male

Industry Management

Qualifications Certificate
Job Description
Jobs in Qatar living.
Jobs in Qatar living. Qatar is a country in the Arabian Gulf that is also a member of the United Nations. The government has been making headlines in recent years for being one of the wealthiest countries in the world. Qatar has become a hub for business and tourism with its strong economic growth and high GDP per capita. Working in Qatar can be an exciting opportunity, especially if you have never been to this part of the world before.
Job seekers now have more options for what jobs they can pursue when moving to Qatar. These include working as a teacher, engineer, doctor, or even a seamstress at one of many textile warehouses located around Doha.
Qatar is a country in the Middle East bordered by Saudi Arabia and the Persian Gulf. It has a rich history stretching back to 300 BC, which is still evident today with its cultural and architectural aspects.
Qatar living jobs
The city of Doha is home to most of Qatar's population, which stands at 2 million people. Qatar's population growth rate is high due to an influx of migrants searching for work opportunities over the last few years. Qatar needs more skilled workers and professionals capable of providing services for its growing economy.
The economic sector has driven Qatar's rapid oil and gas production growth. It also depends on other sectors such as education, construction, and tourism. Due to this diversification in industries, there are many job opportunities available.
Qatar is an economy that has been growing exponentially in recent years. Its economy is based on natural resources and oil production, making them one of the wealthiest countries in the world.
Many different jobs are available for ex-pats living in Qatar, but some may be more difficult to find than others. Most Westerners work in the education or healthcare sectors. Smaller companies specialize in oil and gas exploration or the hospitality industry.
 Position
QTY
Basic
Allowance
Total Salary
Car Washer
100
1000
–
1000
Truck Washer – Manual wash/Vacuum bay
37
1000
300
1300
Forecourt attendants (Fuel filling)
100
1000
–
1000
Total
237
Required skills
Other jobs you may like
Office No. 32, second floor Building no. 50, Doha, Qatar., 93966