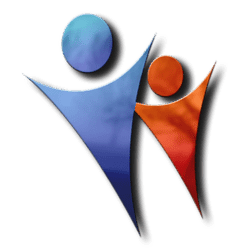 Job Detail
Job ID 16211

Qualifications

Certificate
Job Description
Job Hiring Near Me: The Simplest Ways to Find the Jobs You Want.
Job Hiring Near Me The search for a new job can be challenging. You may not know where to start, how to find available Jobs, and figuring out what you need to do to get the job. Don't worry; we're here to help. Qatar driver job contact number is +97444423199.
There are plenty of ways to find the right job that suits your skills. From job fairs and online applications, it might seem like there are too many options! Don't worry; you'll know what to do next with the correct information. Here are some tips on finding a great new career near you.
Jobs Hiring Near Me part-time
You're one step closer to your dream job. It's time to find it! The best way to find the correct position is by narrowing down your search and focusing on the companies you want to work for hiring near you. This way, you'll get a clear idea of the company culture and the professional environment. No more scrolling through pages of jobs that don't match your interests! After all, your words are worth more than just a resume. So, stop wasting time and check out these ways to find jobs near you today Jobs Hiring Near Me part-time.
Positions

Basic

Supp

Requirements

Nationality 

Selection Criteria

Site Coordinator (Qatar/GCC valid driving license)
           2,500
               600
2
India
Virtual interview
Cleaning Supervisor
           1,500
               600
6
India/Kenya
Virtual interview
Cleaner
           1,000
456
Kenya/Uganda/Nepal
CV Selection
Helper/Bullgang
           1,000
               100
20
Kenya/Uganda/Nepal
CV Selection
Bus Cleaning Supervisor
           1,600
               600
4
India/Kenya
Virtual interview
Bus Cleaners
           1,000
               250
82
Kenya/Uganda/Nepal
CV Selection
Laundry Operator
           1,000
               100
26
India
CV Selection
Laundry Supervisor
           1,500
               600
3
India
Virtual interview
Safety officer
           5,000
25
India/Kenya
Virtual interview
Camp Boss
           3,000
           1,000
5
India
Virtual interview
Facilities Supervisor ( Accommodation and offices)
           2,000
               500
10
India
Virtual interview
Admin
           1,500
               500
57
India/Nepal
Virtual interview
Recreational Admin
           1,500
               300
10
India/Nepal
Virtual interview
Social / Leisure Room Admin
           1,500
               300
10
India/Nepal
Virtual interview
Store Keeper
           2,000
               500
5
India/Nepal
Virtual interview
Welfare Assistant
           2,000
           1,000
10
India/Nepal/Kenya
Virtual interview
Supervisor – Mechanical ( Eng.)
           6,000
           4,000
2
India/Egypt/Tunisia
Virtual interview
Mechanical Engineer
           6,000
           4,000
5
India/Egypt/Tunisia
Virtual interview
Supervisor – Electrical
           2,000
           1,000
2
India
Virtual interview
Electrical Engineer
           6,000
           4,000
5
India/Egypt/Tunisia
Virtual interview
Supervisor – Civil
           2,000
           1,000
1
India/Egypt/Tunisia
Virtual interview
Civil Engineer
           6,000
           4,000
5
India/Egypt/Tunisia
Virtual interview
HVAC Technician
           1,500
               800
10
India
Virtual interview
AC Technician
           1,200
               300
15
India
Virtual interview
BMS Technician
           1,500
               500
5
India
Virtual interview
Fire System Technician
           1,500
               500
15
India
Virtual interview
Electrician Technician
           1,200
               300
5
India
Virtual interview
ELV Technician
           1,200
               300
12
India
Virtual interview
Welder
           1,200
               200
5
India/Nepal
Virtual interview
Plumber
           1,000
               200
17
India/Nepal
CV Selection
Carpenter
           1,200
               200
12
India/Nepal
CV Selection
Painter
           1,000
               200
5
India/Nepal
CV Selection
Helper – Maintenance
           1,000
                    –
17
India/Nepal
CV Selection
Helpdesk – Maintenance call center executive
           1,200
               500
10
Virtual interview
Driver Heavy
11
India/Nepal
CV Selection

Total

890
Job Hiring Near Me
Required skills
Other jobs you may like