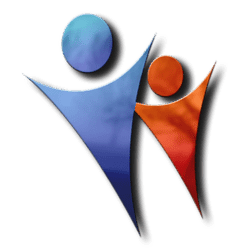 Job Detail
Job ID 10425

Industry

Food BeverageMedical Health CareHotels / RestaurantService industry

Qualifications

Degree Bachelor
Job Description
Food Hygiene Supervisor
Food Hygiene Supervisors ensure the business complies with all relevant food safety standards and codes. They keep the food safety program up-to-date and ensure all staff knows how and when to manage records—performing checks on the business for any food safety breaches.
Reports to: Assistant Director of Catering
Key Interactions
Executive Chef
Sous Chef
Infection Control
Dietary Department

 
Job Summary Responsibilities: To ensure that Department practices are by established food safety rules and standards; food safety jobs in Qatar
Specific Responsibility -Demonstrate knowledge and application of HMC's mission, vision, and values.
Ensure that food handling practices are within acceptable standards
Enforce food safety rules in the work area
Analyze and recommend effective measures to prevent food contamination
Countercheck the temperature of all equipment (hot and cold), including humidity
Monitor cleaning and disinfection of all equipment and kitchen premises
Supervise pest control activities
Investigate complaints arising from food contamination due to improper handling
Investigate and take necessary action in case of food poisoning or outbreak of foodborne illness
Implement measures to avoid food spoilage and wastage and ensure proper waste disposal
Ensure that staff observe personal hygiene and adequate decorum
Refer sick personnel (food handlers), especially those with diarrhoea, to the staff clinic and recommend
temporary removal from work in food preparation
Coordinate with other departments on matters concerning food safety to maintain a healthy and safe environment for food preparation, handling, and distribution
Educational Qualification & Certificates -Baccalaureate +2/BTS or equivalent in F&B or hotel management. Advance Food Hygiene  
Years of Experience:
Two years in 3 or 4 stars or equal in hotels, cruises, and hospitality.
Leading or supervising a tea
Required skills
Other jobs you may like
2nd Floor, Building No.50, Street 185, zone 55 al Aziziya, 93966