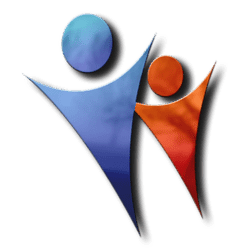 Job Detail
Job ID 17532

Offered Salary 2200

Career Level Officer

Experience 4 Years

Gender Male

Industry Transportation Logistics

Qualifications Diploma
Job Description
Driver jobs in Qatar
Driver jobs in Qatar: The top logistics firms in Qatar need medium and heavy drivers. Candidates should possess a valid Qatar permit. Accommodation, laundry, and ticket. Looking for 6500 Golden Opportunities to New Indian License Driver urgent requirement for Qatar Employment Opportunities located in Qatar with minimum 2 Years of Experience, Required Education.
Qatar Employment Opportunities in Qatar for Drivers Are you looking to become a police driver in Qatar. You're looking to join the police forces of Qatar. It is quick and straightforward. After applying for your visa and opening your bank account, we'll assist you in paying the Expats House driver job pay within Kuwait. In India, Nepal, Philipines, Sri Lanka, Pakistan, Kenya, Uganda, and Ghana, There are driver openings at Qatar airport.
Driver Jobs in Qatar Living
Use the following browsers to search applications careers in Mahad Manpower. Firefox, Chrome, Opera, Safari, Internet Explorer, Firefox, and Opera Mobile. Qatari employers can publish open positions and job advertisements on salary in Qatar. They have their website. Facebook, Twitter, Linked In, and other social media platforms.
You will see the Qatar Police Driver Careers option on the official website's right sidebar; click and apply For Driver. Qatar Government Jobs Seekers compiles a comprehensive list of jobs available to drivers: in Qatar and the Gulf. The job portal can assist you in finding vacancies and reveal a range of opportunities for drivers. Education and training Qatar  airport jobs driver
Job Description
One of the top logistics firms in Qatar requires medium and heavy drivers. Candidates must have an active Qatar license. The applicant is entitled to free accommodation, laundry ticket, medical, and visa. Salary: Nbsp Salary: QR 2200+, food and lodging free allowances, duty time 8 hours. Send your CVs and a copy of your driving license, passport, and photo. Light driver jobs in Qatar.
Industry: Courier/Freight/Transportation

Function: Others

Role: Driver

Skill: Heavy Driver Mediumdrive Qatar License
Required skills
Other jobs you may like
Office No. 32, second floor Building no. 50, Doha, Qatar., 93966