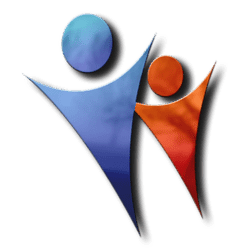 Job Detail
Job ID 12023

Industry

Production / Manufacturing

Qualifications

Certificate
Job Description
35 Steel Fabricator Jobs in Qatar
We are hiring a talented Indian 35 Steel Fabricator fabricator to create high-quality metal components for our clients. As a metal fabricator, you may want to know how to read and interpret engineering blueprints. Will be responsible for fabricating metal components or structures and performing quality checks on finished products. You'll even be required to line up fabricating machines and style custom templates for Steel Fabricator Jobs in Qatar.
To ensure success as a metal fabricator. You must have advanced knowledge of commercial metalwork, an open eye for detail, and excellent mathematical skills. A free zone company, a top-class metal fabricator expertly constructs high-quality products to specifications.
Metal Fabricator Responsibilities:
Reading and interpreting engineering blueprints.
We are constructing base templates if necessary.
I am measuring and marking out cutting and bending lines.
Drill presses, flame cutters, brakes, and shears.Fixed metalwork machinery, including rollers.
Double-check design specifications before commencing with cutting work.
We are fabricating and constructing metal components.
I was grinding and finishing completed products.
They are performing quality checks on completed products.
It conforms with state and company safety regulations.
And we are completing job reports.
Metal Fabricator Requirements:
Bachelor's degree in engineering.
Previous work experience as a metal fabricator.
AWS certification and advanced welding experience.
Advanced knowledge of engineering design and manufacturing procedures.
Ability to read and interpret engineering blueprints.
Proficiency with metal fabrication tools, including shears, rollers, flame cutters, and drill presses.
Advanced mathematical and engineering skills.
Ability to lift and manipulate large metal objects.
Ability to face for long periods.
Position: Steel Fabricator
35 steel fabricator ( Cutting, butting, welding, grinding, and polishing )
Age: less than 30 years old
Salary: Upon interview ( Video Interview as the skills condition)+ 1.25Over time
The company Provides Visa/ ID /Insurance /Medical / Transportation / Joint 14-day quarantine.
Skills:
Welding: Can use Tig/ Mig / Arc ( Certificate should be past Qatar Local Third Party Inspection )
Steel Fabricator Location: Doha Qatar
Required skills
Other jobs you may like
2nd Floor, Building No.50, Street 185, zone 55 al Aziziya, 93966