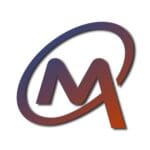 Overview
Founded Date January 1, 1900

Sectors Recruitment Agency

Posted Jobs 2

Viewed 281
Company Description
Mahad Group of Companies
The Mahad Group is one of the best companies in the Middle East. That helps with Manpower Staffing and Manpower Employment. We focus on candidates and hiring that are good quality, efficient, and reliable services to different companies in Gulf Countries. We aim to help companies find the best people to work for them. Mahad Group work hard to give customers and people looking for jobs the best service possible. We work hard to ensure that our services meet each client's wants. We can find the best people in any field because we have many connections in the Middle East.
Manpower Recruitment
We at Mahad Group are a
complete service
help agency that finds the best people for your business. There are different steps in the candidate selection process but before that. We must meet specific requirements set by the Department of Labour of the Government of the Middle East. The Department of Labour needs the following papers to give us the green light. To put ads in the local writing and hire people to meet the needs of our foreign partners.
Services Mahad Group
Agency Agreement

Special power of attorney
Employees Contract
Authorization to utilize visa (Saudi Arabia Only)
Demand Letter
Employees Contract
Job description rules to use each job.
Commercial Registration copy, computer cand and number
Visa details and copy of visa slip
Deployment schedule as per mobilization planning
Any other documents must be completed per the company procedures before joining.
Pre-pair air ticket PTA or remittance where applicable.
Recruitment and selection: We help companies find and hire the best people for their open jobs. Relationships with employees: We offer advice and help with employee relations, such as control, claim, and ending steps. Training and development: We can give you advice and help with your training and development needs. Like making an orientation course or helping you make a plan that fits your needs. Payroll services: We support the Company's setup systems for paying employees and managing their benefits.
Performance management: We help create and implement performance management systems. These include setting goals, keeping an eye on employees, and rating them. Policy development: We help make and apply rules at work and procedures, ensuring they follow the law. Organizational design: We help set up the roles and structures of a business. The Mahad company cares about the health and happiness of its workers and can help them reorganize or start over. For example, you could help them with mental health issues or let them decide how they want to work.
IT Solutions Mahad Group
We specialize in customized technology solutions at Mahad Group to help your business succeed. Do you want powerful IT tools that can help your business grow? Then MahadGroup is a top IT service provider with a team of highly skilled, experienced, and busy experts. Mahad Group aims to create long-term value growth using new methods and ideas. The name of our business comes from our values, which are also the key to our success. We are committed to your success with a strong will. So, we're set on making the most of the opportunity and significant changes. If you want to
change how you do business,
how your Company works. How you do business to make a difference. We're ready to help you get your business where it needs to be.
Manpower Supply
At Mahad Group, we provide innovative candidates solutions that make finding the right talent for your business easy. Using a Manpower
agency to hire
workers on a contract basis has many benefits over hiring permanent workers or employees. Today, companies prefer to hire staff to supply services from Labour Contractors based on their needs. This has many benefits, including:
At Mahad Group, we provide comprehensive human resource services to companies of all sizes. We enable them to streamline their HR steps and get the most done. Human Resources is quickly becoming a strategic business partner as the world changes. With it, the job of Human Resources as companies grow. One of the hardest things they must do is to figure out how to combine Human Resources and technology. To keep up with the fast modernization of Manpower. Companies worldwide are changing their HR strategies. Put digital HR solutions in place by switching from traditional to digital ones. Organizations can ensure their results are more exact, fast, and productive and spend less money overall.
Trading & Contracting Mahad Group
At Mahad Group, we work hard to ensure our customers get the best goods at the best prices. MahadGroup Trading sells many goods to companies, consumers, and the government. Mahad work with trust brands from all over the world and sell a wide range of interests. We know a lot about it because we've been in business for a long time. We can handle any product and ensure it meets our customers' wants.
MahadGroup offers services in general contracting. We offer commercial and commercial buildings as part of our public contracting services. MahadGroup can do any job, no matter how big or small. Professional building crew. We offer a wide range of services for construction, such as project and budget control.
Active Jobs From Mahad Group
Office No. 32, second floor Building no. 50 Doha Qatar., 93966

Bhandup mumbai inda, 400078