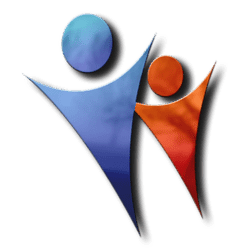 Job Detail
Job ID 9787

Industry

ManagementFinanceSalesProduction / ManufacturingElectronics IndustryFashionRetailTextile Industry
Job Description
5 Salesman Jobs in Qatar Filipino
5 Salesman jobs in Qatar Filipino selling products and services to potential customers using convincing arguments. The seller conducts a cost-benefit analysis of existing and potential customers and maintains a positive business relationship to ensure future sales. Vendor Greeting customers, giving them items in-store and helping and helping them ring the bell for responsible procurement. STAFF REQUIRED A renowned land company seeks a professional, experienced Filipino male land sales executive. The candidate should have Good.
Position: Salesman
Nationality: Filipino
Salesperson Requirements:
A degree in Sales, marketing, commerce, or a related field would be advantageous.
Excellent communication skills.
Flexible work hours.
Basic mathematic skills.
Prior experience in retail.
Excellent customer service skills.
Motivation to work through busy shifts
Requirements For a Salesman Job in Qatar
If you're looking for an opportunity to work from home, a chance to work as a Salesman in Qatar might be the perfect job for you. Earning lots of money from this position and doing additional jobs in Qatar to boost your earnings is possible. These are the essential requirements to be a salesperson position in Qatar:
The country is among the most prosperous countries nations in the world, boasting one of the largest GDPs per habitant in the Middle East. The economy is increasing, and so are its natural resources. With an increasing need for skilled professionals, Qatar is a lucrative destination for ex-pats. Jobs are tax-free and come and offer a competitive wage. Whether you're seeking an office or factory job, Qatar has many opportunities to choose from Mahadjobs.
As a salesperson, it is to have the confidence to market an item. You need to be able to persuade people to buy your product. Being confident in what you're selling is essential to success in the sales world. Salespeople are vital to any organization's workforce, and experts believe their number of jobs will grow shortly. The pay of a salesperson is contingent upon their ability to make sales.
Required skills
Other jobs you may like
Shop No.3, N H S Road, Bhandup West, Mumbai, Maharashtra 400078, India