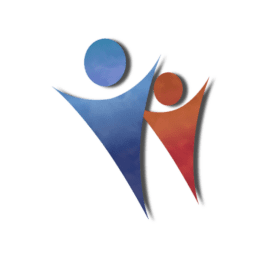 Job Detail
Job ID 14147

Qualifications

Certificate
Job Description
Qatar in Job Vacancy for Arab Cup Fifa
Qatar in Job Vacancy Requirements for ARAB CUP  FIFA below requirements. Required Nationalities: India, Nepal, Pakistan, Sri Lanka, and Kenya. Job vacancy in Qatar living Arab cup football Qatar.
The following QUALIFICATIONS are familiar among ALL candidates: Qatar in Job Vacancy for Arab Cup FIFA Qatar Jobs.
Can speak and understand English reasonably, but for Cashier, Supervisor, and Coordinator, the English communication skills should be good or above average.
Female:  At least 5'2" tall  Male: 5'5" tall.
Clear complexion.
Good physique to endure long hours of standing, lifting (for food runners), and moving around.
Qatar in Job Vacancy
POSITION
BASIC SALARY
ROLE / FUNCTIONS
TECHNICAL QUALIFICATION

CASHIER

1200 + FREE 3-meal food, shared accommodation, work transportation
Responsible for all sales operations at designated POS positions in the venue.

To take and punch orders and receive payment. FAST FOOD SETUP

 Food Safety Level 1

Minimum one (01) year of experience as a Cashier gained from fast food outlets such as Mac Donald's, Burger King, KFC, etc

OUTLET/CONCESSION SUPERVISOR

1500 + FREE 3-meal food, shared accommodation, work transportation
To monitor, control and fix issues at the Concession/Kiosk/POS operations. FAST FOOD SET UP.
HACCP Level 3 / Food Safety Level 3

Minimum two (02) years of experience as an Outlet Supervisor gained from fast food outlets such as Mac Donald's, Burger King, KFC, etc.

F&B SUPERVISOR

1500 + FREE 3-meal food, shared accommodation, work transportation
To monitor, control and fix issues at the F&B Hawking/Selling area. GRAB & GO SET UP.
HACCP Level 3 / Food Safety Level 3

Minimum two (02) years of experience as an F&B Supervisor gained from a Hotel, F&B, and Banquet section

LOGISTICS SUPERVISORS

1800 + FREE 3-meal food, shared accommodation, work transportation
1 Assist in setting up the entire F&B operations at the venue during the load-in period.

2 Assist the Coordinator with communicating with QSS headquarters and Grand Central Kitchen for all related deliveries and venue requests.

3 Guarantee the supply of products (food and beverage) to all concessions, hawker hubs, and deposit areas.

4 Assist in disassembling the entire F&B operation during the load-out period.

HACCP Level 3 / Food Safety Level 3

Minimum two (02) years of experience in the same capacity gained from a food service company

VENUE LOGISTICS COORDINATORS

1800 + FREE 3-meal food, shared accommodation, work transportation
1 Set up the entire F&B operation at the venue during the load-in period.

2 Communication from QSS headquarters and Grand Central Kitchen for all related deliveries and venue requests.

3 Guarantee the supply of products (food and beverage) to all concessions, hawker hubs, and deposit areas.

4 Disassemble the entire F&B operation during the load-out period.

Minimum two (02) years of experience in jobs at events or convention centres, hotels, or similar activities, including fast food services, restaurants, and bars

HACCP Certification

COORDINATOR

(IT, MAINTENANCE)

1800 + FREE 3-meal food, shared accommodation, work transportation
Minimum two (02) years of experience in the same capacity gained from a food service company

CLEAN & WASTE COORDINATOR

They guarantee that all cleaning procedures and waste management thoroughly follow on-site best practices.

Minimum three (03) years of experience in projects of the exact nature as events or convention centres, hotels, or similar activities

HACCP Certification

CLEAN & WASTE  SUPERVISOR

1800 + FREE 3-meal food, shared accommodation, work transportation
They guarantee that all cleaning processes and waste management are carried out thoroughly, following best practices at each specified level.
Waste Management & Hygiene Understanding & Certificate

HACCP Certification

Minimum two (02) years of experience in the same capacity

FILLER

1000 + FREE 3-meal food, shared accommodation, work transportation
To prepare all products to be handed to the Runners, poured beverages (beer and hot beverages), soft drink bottles capped off, food, and any necessary refill of sauces, napkins, and straws.
Food Safety Level 1

RUNNER

1000 + FREE 3-meal food, shared accommodation, work transportation
To serve all customers following what has. Provide any additional and vital information while serving the customers.
Food Safety Level 1

FOOD HANDLER

1000 + FREE 3-meal food, shared accommodation, work transportation
Responsible for Reheating and Assembly concessions, reheating and assembling all designated products.
Food Safety Level 1
Qatar in Job Vacancy for Arab Cup Fifa
Required skills
Other jobs you may like
Office No. 32, second floor Building no. 50 Doha Qatar, 93966