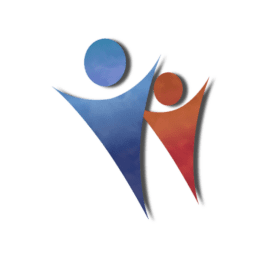 Job Detail
Job ID 40988

Industry

Transportation Logistics

Qualifications

Certificate
Job Description
Job openings for house driver jobs in Qatar.
There are many job possibilities for house driver jobs in Qatar, a lively and quickly growing country. One job that is often overlooked but is always in demand is that of a house driver. In this piece, you'll learn everything you need to know about house driver jobs in Qatar. It also includes the requirements, duties, benefits, challenges, and how to get one.
What Are House Driver Jobs in Qatar?
As a house driver in Qatar, you provide transportation and essential driving services to families and people. Households usually hire house drivers to take family members to work and school. Also, other places run chores and keep the family's cars in good shape. House drivers are essential to many Qatari families because they ensure daily tasks go smoothly.
Required Skills and Qualifications.
To get a job as a house driver in Qatar, you must also meet specific skills and requirements:
A valid driver's license from Qatar is typically required.
Good knowledge of the local road network and traffic rules.
Clean driving record.
The ability to speak English or Arabic is often necessary.
Also, Familiarity with vehicle maintenance and minor repairs can be advantageous.
Responsibilities of a House Driver job in Qatar.
In Qatar, house drivers are in charge of many things, such as:
Safely driving family members to their destinations.
Running errands such as grocery shopping or picking up dry cleaning.
Maintaining the cleanliness and maintenance of the family's vehicles.
Ensuring the safety and comfort of passengers.
Adhering to traffic laws and regulations.
Benefits of Being a House Driver Jobs in Qatar.
Also, there are a lot of good things about working as a house driver in Qatar:
Job stability and high demand for house drivers.
Competitive salaries and benefits.
Also, the opportunity to work with diverse and welcoming families.
A chance to explore Qatar and its culture.
The employer provides accommodation and sometimes food.
Also, Challenges and Considerations.
Here are some good things about the job, but there are also some problems to think about:
Long working hours.
Traffic congestion in some parts of Qatar.
The need for patience and adaptability.
Language barriers in some households.
Salary Expectations.
In Qatar, house drivers can make anywhere from QAR 2,500 to QAR 4,500 a month, based on their experience and qualifications. Also, the size of the family they work for.
Here are house driver jobs in Qatar: search tips.
Look for jobs on the Internet. There are a lot of job boards in Qatar that offer jobs for house drivers. Indeed, GulfTalent and Bayt are all well-known job boards. Online job boards run by companies you want to work for are another way to look for work.
Get in touch with staffing firms. Employers in Qatar can choose from a wide range of companies that hire house drivers. Also, you can look for staffing agencies online or get referrals from family, friends, or coworkers.
Go to job shows. Job fairs are a great way to meet employers and learn about open jobs. Also, In Qatar, there are many position shows throughout the year. You can look online or call the Qatar Human Capital Development Corporation to learn about upcoming job fairs.
Get to know people in Qatar. Check with your family, friends, and old coworkers to see if they know anyone who needs a house driver. You can also connect with people you meet at parties or on the Internet.
More find work as house Driver jobs in Qatar.
Ensure that your resume is up-to-date and fits the job you are looking for. Bring attention to your skills and experience that are important to the job.
You should be ready to answer common interview questions. You might be asked, Why do you want this job? Also, What are your strengths and weaknesses? During an interview. Practice answering these questions beforehand to answer them clearly and confidently during the interview.
For the interview, you should dress formally. Also, this shows that you want the job and positively impact the person interviewing you.
Get to the interview on time or even a few minutes early. Being on time is very important.
During the interview, be nice and proper. Look the person in the eye and answer their questions straight on.
Find out more about the company and the job. You've been paying attention and are interested in the job because you did this.
Follow up after the meeting. Within 24 hours of the interview, send the employer a thank-you note.
Required skills
Other jobs you may like
2nd Floor, Building No.50, Street 185, zone 55 al Aziziya, 93966