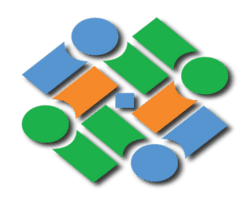 Job Detail
Job ID 22615

Industry

Hotels / Restaurant

Qualifications

Master's Degree
Job Description
F & B Director
F & B Director is one of the most critical positions in the hotel industry. They are responsible for overseeing all of the food and beverage operations. In addition to keeping the restaurant and bar staff and the restaurant clean and safe, they also ensure that the quality of the food and beverages they serve meets the standards of the hotel.
They also oversee all the employees and also manage the budget. The principal objective for the Director of the Food and Beverage is to Food and Beverage Director is to boost revenue and ensure customer satisfaction. This means keeping employees motivated and ensuring that every task isis completed efficiently and professionally.
The typical salary for the position of an F&B Director may be anywhere from 24000 QAR monthly. It can vary based on the level of their experience. (This is not a fixed Salary. It will be based on the interview and the background)
The Director of Food and Beverage is equally essential to be a team player. Candidates should be able to communicate effectively with colleagues, manage detailed information, and make adjustments as required.
In addition to ensuring the cleanliness and safety of the food and beverage section, The Director is also responsible for recruiting and keeping the most skilled employees. This includes maintaining turnover at a minimum. Additionally, he conducts competitive analyses every month.
As Director, he will develop an order of service that will be followed across the establishment. Additionally, the Director is expected to design the training of staff Manuals.
Additionally, The Director for Food and Beverage may serve as a chef if needed. He is responsible for making recommendations and ordering all the equipment and supplies required for the restaurant.
Required skills
Other jobs you may like
2nd Floor, Building No.50, Street 185, zone 55 al Aziziya, 93966