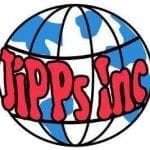 Overview
Founded Date January 1, 2000

Sectors Recruitment Agency

Posted Jobs 1

Viewed 1734
Company Description
Jing International Placement and Promotion Services Inc
A Recruitment Company is Jing International Placement and Promotion Services Inc. The Philippine Overseas Employment Administration (POEA) gave them the right to do so. DOLE, which stands for the Department of Labor and Employment. They are experts at setting up careers for Filipino workers. An Overseas Employment service needs people who have been taught and skilled by professionals.
Documents that job seekers need
A resume with an explanation of the job.
Certificates of Employment
Training Certificates and Seminars Attended
A VALID copy of your passport and clearance from the NBI
3pcs. THE LASTEST 2×2 Photo
Call the Recruitment office at 9567574, 94932108974557, or 09279561231 for more information. Send your application through email so the Recruiter can contact you for more information. Walk-in applicants can also bring their CVs to the office and get instant safety.
Jing Placement and Promotion Services International, Inc.
A Private Employment Agency with POEA License No. 114 LB 070715 R. A suitable License from June 20, 2019, to June 19, 2023. An Overseas Recruitment Agency is on the 3rd Floor of 934 San Andres St. Malate in Manila, Philippines. It helps people find jobs abroad. Jing  International Agency Malate Manila Philippen.
Active Jobs From Jing International Placement and Promotion Services Inc