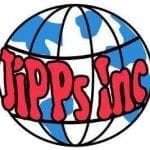 Overview
Founded Date January 1, 2000

Sectors Recruitment Agency

Posted Jobs 1

Viewed 754
Company Description
Jing International Placement & Promotion Services inc
Jing International Placement and Promotion Services Inc is a land-based recruitment agency duly licensed by the (POEA) Philippine Overseas Employment Administration and the Department of Labor and Employment (DOLE). They specialize in Filipino professionals' career placement and skilled professional workers for an overseas employment agency.
Documents needed for Job Applicants
Resume with the detailed job description
Employment Certificates
Certificate of Training and Seminars Attended
A VALID copy of Passport and NBI Clearance
3pcs. MOST RECENT 2×2 Photo
For further information, contact the recruitment agency at telephone number 956-7574, 949-32108974557, 09279561231, or submit your application via email so the recruiter can contact you for further instructions. Walk-in applicants can also visit the agency to submit their CVs for immediate screening.
Jing International Placement & Promotion Services Inc.
A Private Employment Agency with POEA License No. 114-LB-070715-R and a License valid from Jun 20, 2019 – Jun 19, 2023. An Overseas Recruitment Agency licensed to process applicants to work abroad and located on the 3rd Floor, 934 San Andres St. Malate Manila, Philippines. Jing international agency malate manila.
Active Jobs From Jing International Placement and Promotion Services Inc